Colletta di Castelbianco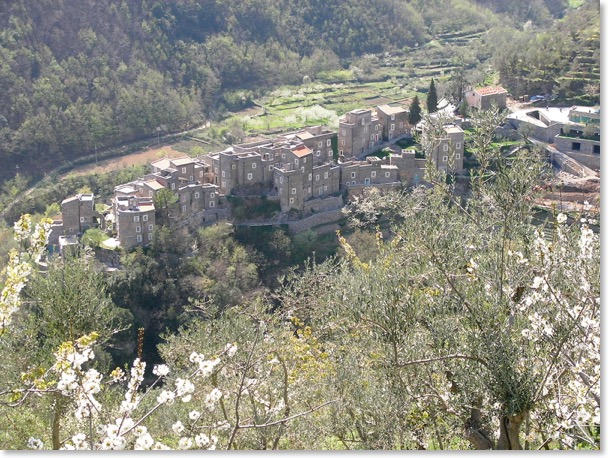 Welcome to the borg of Colletta di Castelbianco in Italy: a 13th century village with internet access. This unique community in the stunning maritime alps of Liguria is included in the « Most beautiful borgs of Italy », and is situated 20 minutes from the lively riviera towns of Alassio and Albenga. If you would like to spend some relaxing days absorbed in nature or dedicate yourself to various sports such as trekking, climbing, tennis, golf, mountain biking, horse riding and swimming, this is the place for you. Here you are within walking distance of the famous rock climbing area of Castelbianco and an hour's drive to Monte Carlo and Nice area. This antique borg has been renovated combining new technologies and respect for the existing ancient structure. Other services are swimming-pool, sauna, parking, laundry, bar, restaurant and internet connection/e-office has made this the first Italian telematic borg.

Our apartments "The Green Nest" & "The Red Nest" are both situated in the heart of Colletta, close by the swimming-pool and the BAR/restaurant at the center of colletta's great social life. Over a glass of local wine expect to mix with locals and visitors from around the world.